The pumpkins we got yesterday have been carved! The pictures are not great, since I had to take them in low-light with no flash, so I apologize for the blurriness. We relied pretty heavily on
Pumpkin Masters
' free pattern downloads -- I have three or four year's worth of their pattern books in a box, but darned if I know where.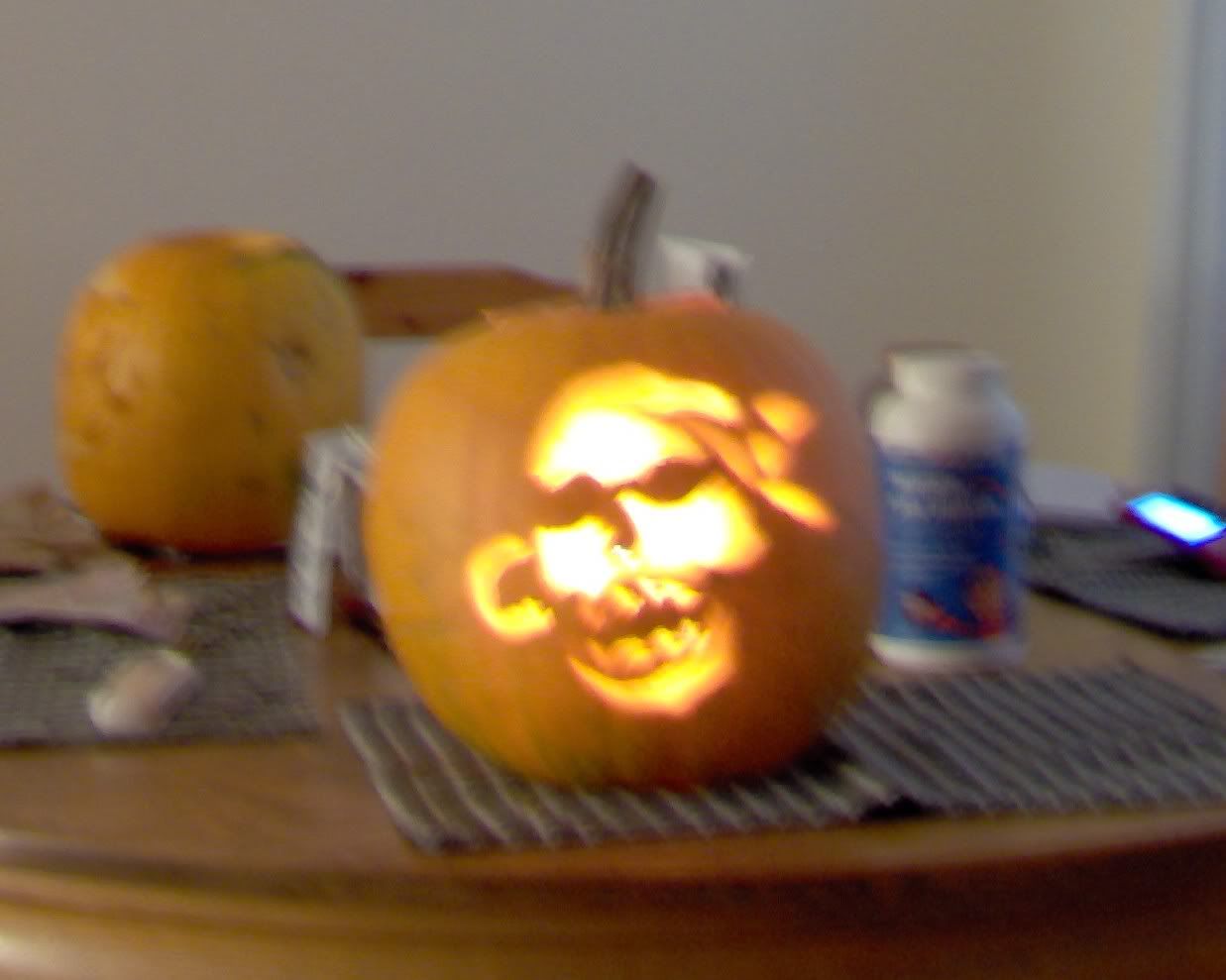 Hunter made his pumpkin into a skeletal pirate. This is the first year we let him do all the carving himself. Didn't he do a nice job? Ali helped him with the teeth, actually.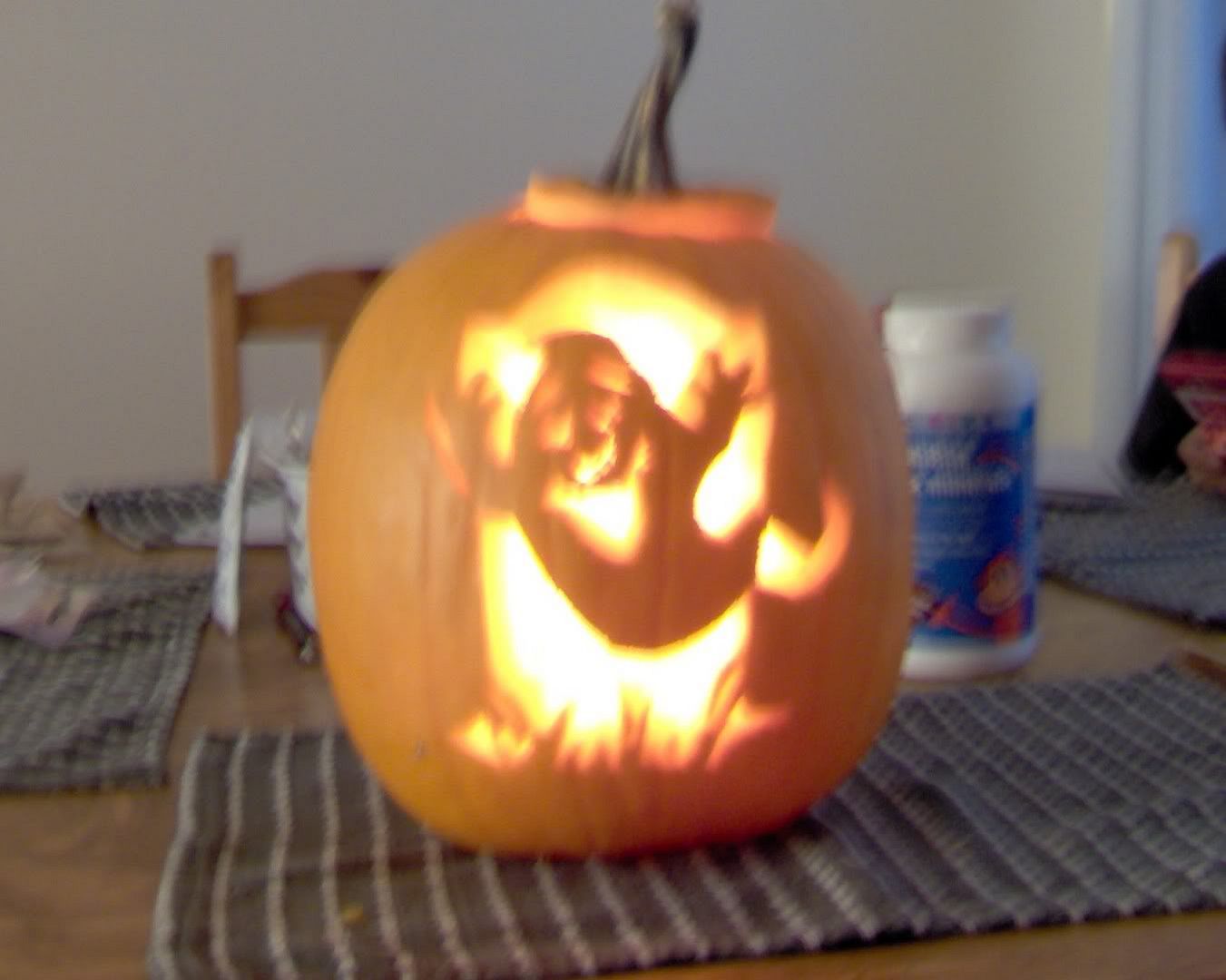 Ali made a graveyard ghostie with her pumpkin.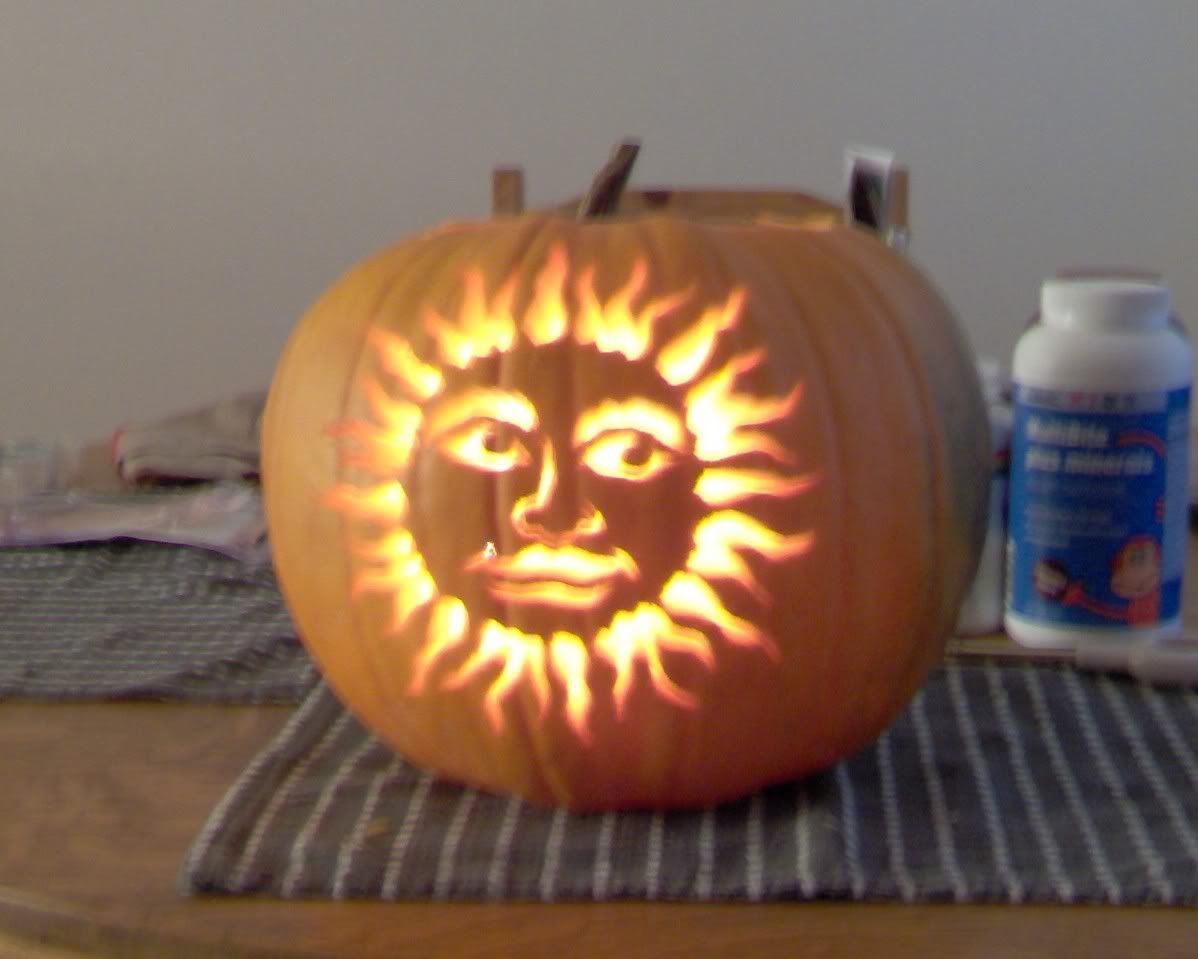 My nice round pumpkin became a sun in his splendor.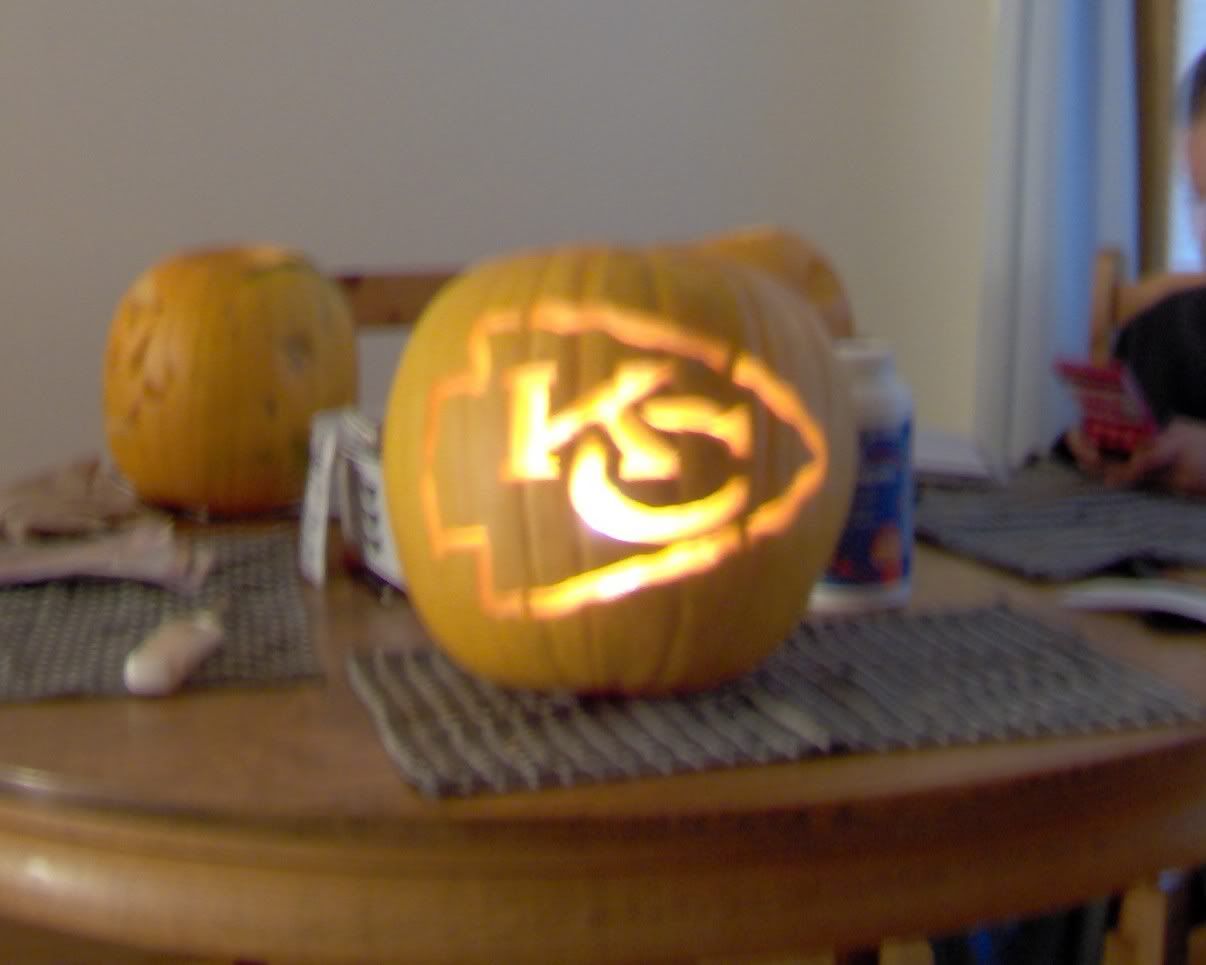 And we gave a nod to the local
boys in red
with the big yellow pumpkin.