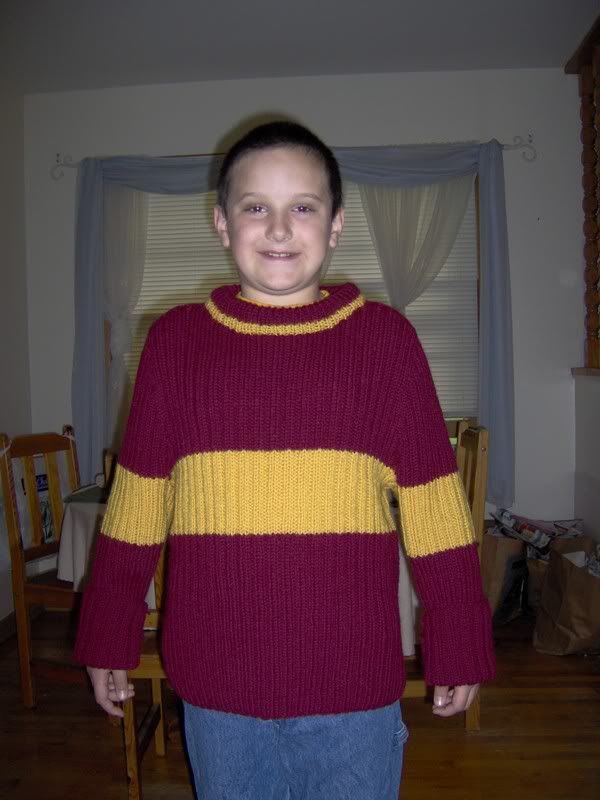 Gryffindor Quidditch sweater
Yarn:
Elann's
Highland Wool
Needles: 8
Pattern: Saddle shoulder crew from
The Handy Book of Sweater Patterns
I thought I was making it a size too large, to allow for a little growth between now and October, but apparently I was making it two or three sizes too large. Oh well, cuff the sleeves and no one will know. He'll be able to wear it for a couple of years this way. I liked the saddle shoulder, a new-to-me technique; may use it again soon.