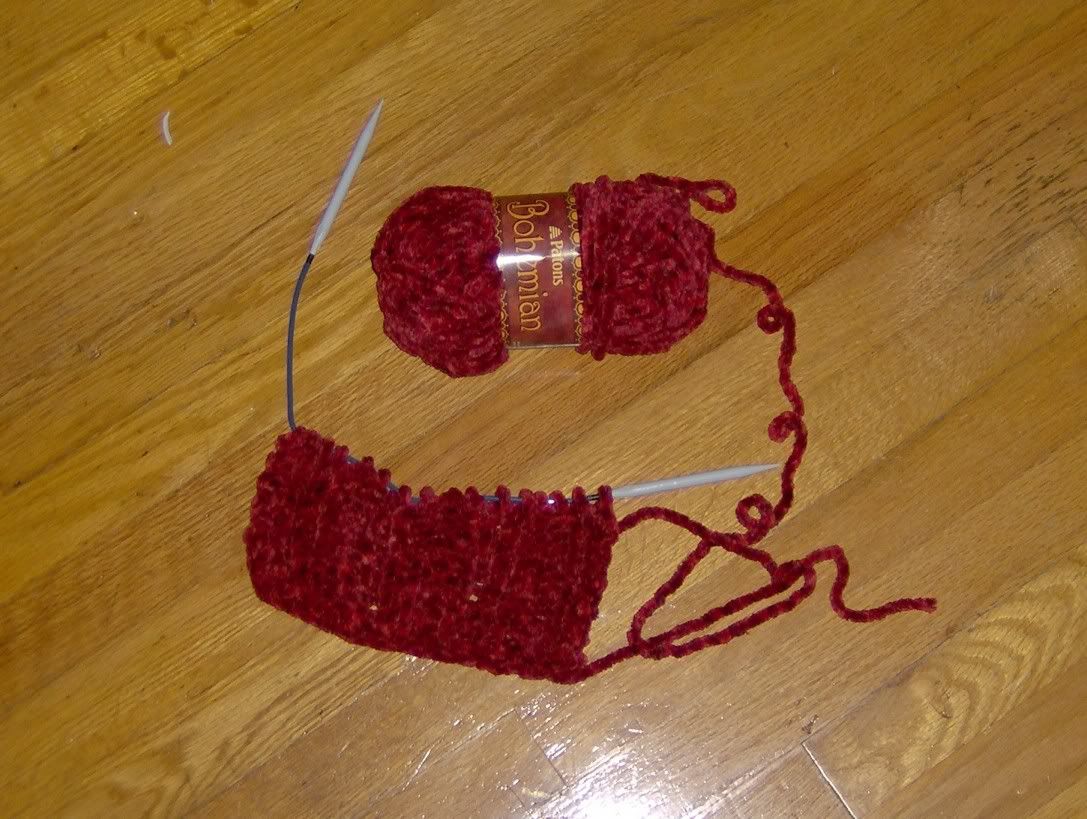 I've started a new scarf, this one commissioned by my boss as a present. No, I don't do commissions for anyone except bosses & very close friends. This one's for a former co-worker who is affiliated with both the
Mules
and the
Chiefs
, so of course it had to be red. She requested it be a big, fluffy, snuggly, get-lost-in-it kind of scarf. I chose Paton's Bohemian, a super-bulky chenille, in the colorway Cranberry Cafe.
Bohemian, like all chenille, is a PAIN IN THE PATOOTIE to work with. I tried a few different stitch patterns (Garter?
Wavy
? Mistake rib? they all looked like crap) until I finally settled on a basic 2x2 rib, which at least is knitting up quickly. But the twisty fuzzy yarn wants to fight me with every stitch. I've decided I don't particularly like this stuff, but I'm regarding it as a necessary challenge. If I can master chenille, I can knit anything.