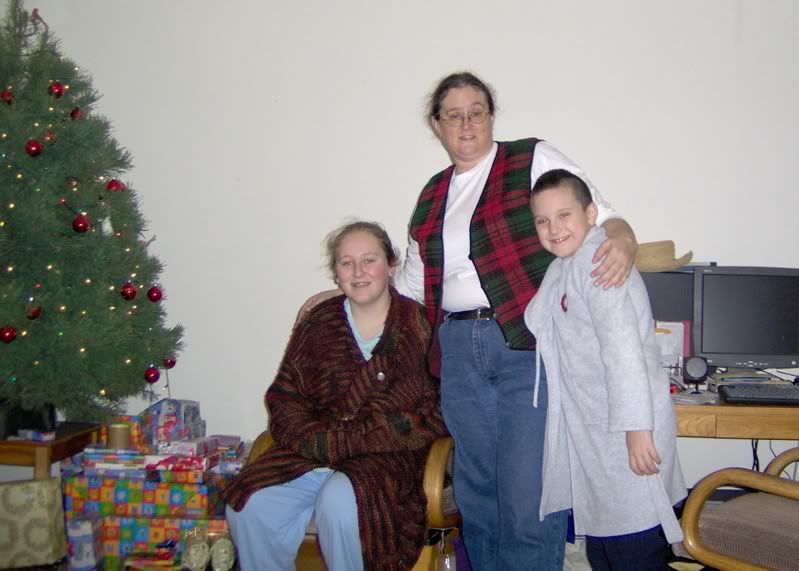 My very dear sister Boo has just left after a four-day visit, which was of course not nearly long enough but I was so happy she was able to come out for the holidays. Unfortunately, the Ghost of Awful Christmas Photos was haunting our house on Xmas morning... please pardon the way I seemed to catch a goofy expression on everyone's face. Believe it or not, these were the best of the bunch.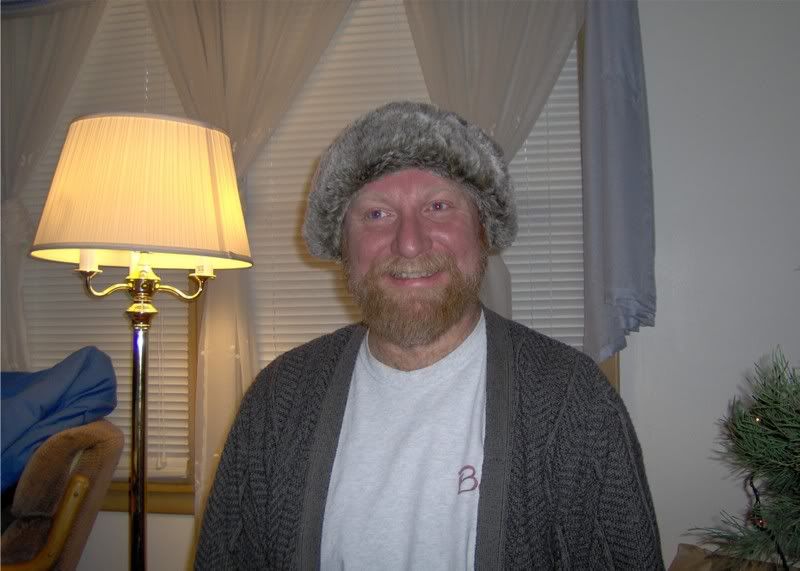 She came, of course, bearing gifts; what else? There were many wonderful & funny gifts exchanged all around. One of the funniest was a furry hat that Boo found for Mike -- the kind with the ear flaps that can be buttoned either up or down. It was immediately christened the "Mister Bus Driver" hat. Perfect for those cold mornings driving down those rural roads to pick up the farm kids.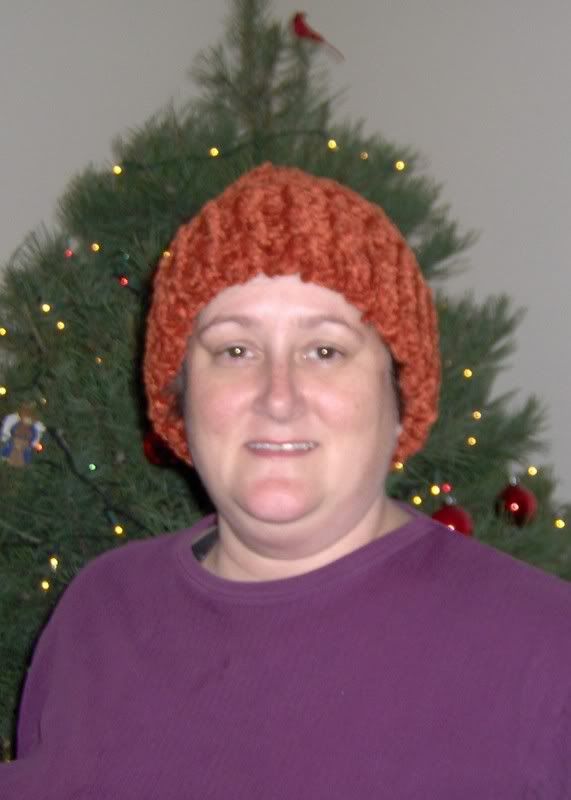 She knows me too well, of course, and knew I would love anything yarny. She brought me two skeins of Lion Brand Chenille Thick 'n' Quick in the wonderful Terracotta color, which is only clashing a little bit with my burgundy t-shirt. She described the store swatch as "suede-y" which prompted her to choose it. It really is a lovely soft velvety chenille, and so fast at 2 st/in. I immediately cast on for a quickie stocking hat, which was finished before she left. (Mike to Boo: "She knits as fast as she reads.") It took only one of the two skeins; the other will be a little matching keyhole scarf.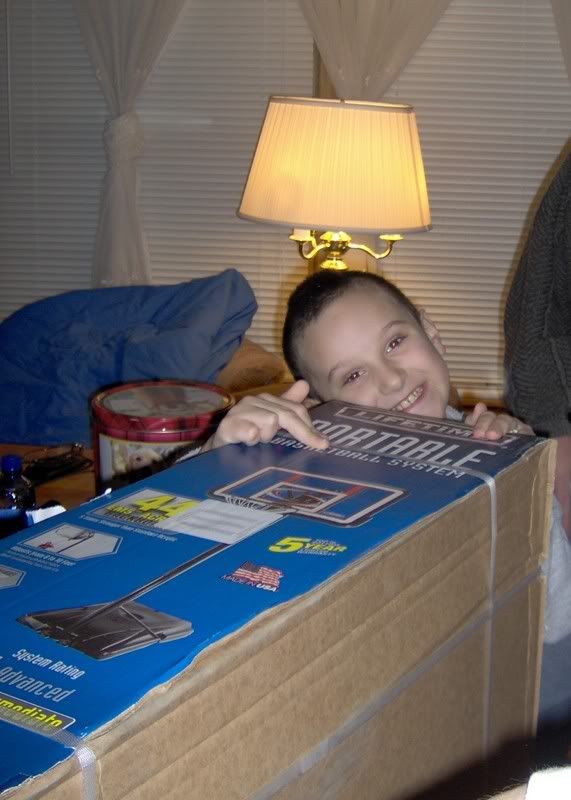 The gift which received the most intent interest, however, was a box for Hunter that was so big that it's been called "Mt. Everest" by the kids for the past few weeks. Unwrapping finally revealed it to be a driveway basketball hoop, something for which Hunter has been asking for a while. My beamish boy!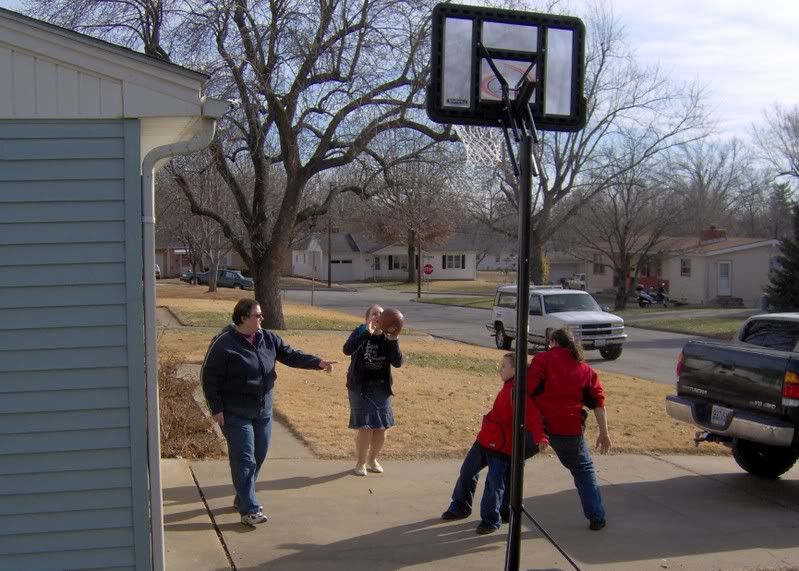 The hoop was set up with only a little hassle, and provided a good deal of entertainment for the remainder of the visit. Here, a game of Horse is underway. I look like I'm directing traffic while Ali shoots, but I am probably just reminding Hunter to practice boxing out, which Boo is taking good-naturedly despite being nearly three times his size. (Boo won the game only narrowly over Ali, who is turning out to be a good clutch shooter.)

Of course, the visit wasn't just about gifts. The sitting around, gabbing, hanging out, and all that was the best part. She wanted some famous KC barbecue, so we drove up to Fiorella's Jack Stack and had a late lunch before dropping her off at the airport. Plans are already underway for lots of interesting things to do during her next visit. Have a safe trip home, Boo!

Happy New Year to all of you!