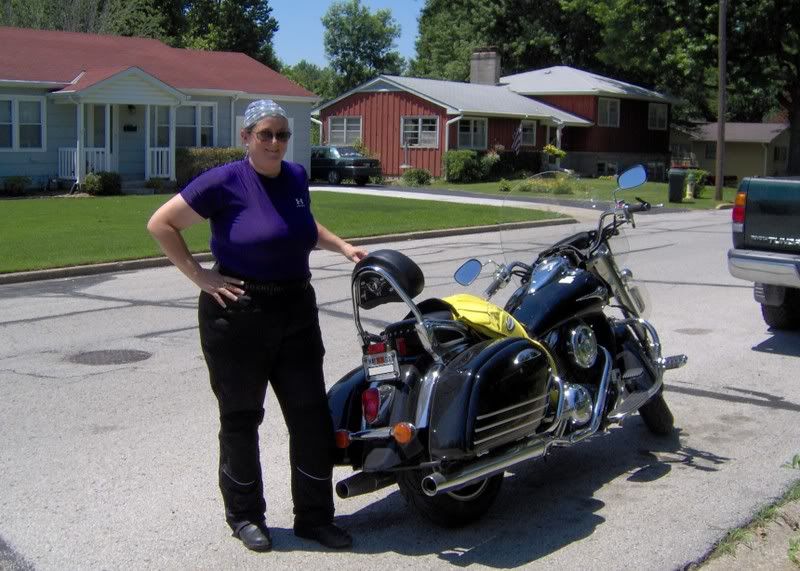 My sister, who doesn't update her blog nearly enough because she is generally out riding around instead, visited us over the Fourth of July... which seems a little silly since we just saw her when we were in California last month, but, hey, she was on a cross-country trip and she was going through the Midwest anyway, right? You'll have to check her blog if you want to see her pictures of Gettysburg and such, which she may get around to posting sometime before 2015. But she was in Missouri for three days, and I can post pictures of that.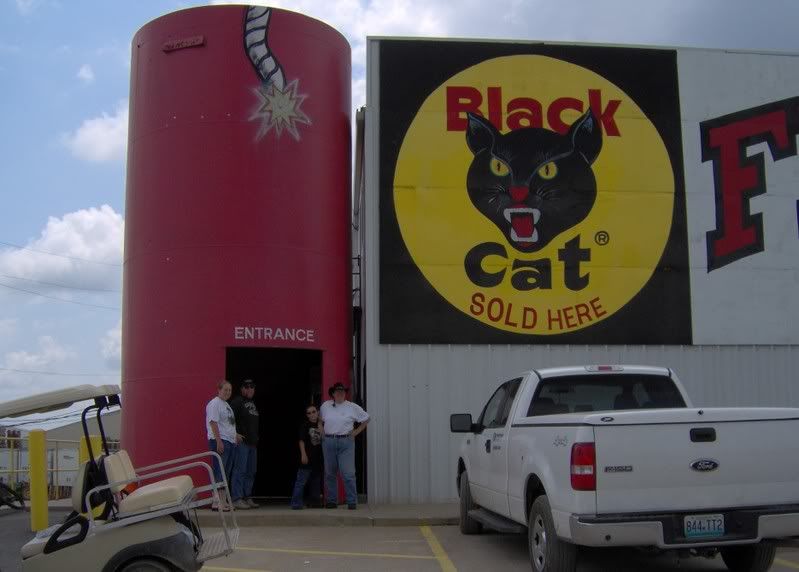 She arrived on the Fourth, with the express intent of setting off an "insane" amount of incendiary entertainment. Fireworks of any variety, of course, are quite illegal in California -- even the safe-n-sane stuff will net you a stiff fine from the local constabulary, and with the very dry weather they've been having lately, you can bet the ban will be enforced more stringently than ever. Our rainy season, however, is being measured in feet, so not much in the way of fire danger here. (It rained hard for another three-quarters of an hour around dinnertime, just for good measure, but cleared up in time for the evening displays.)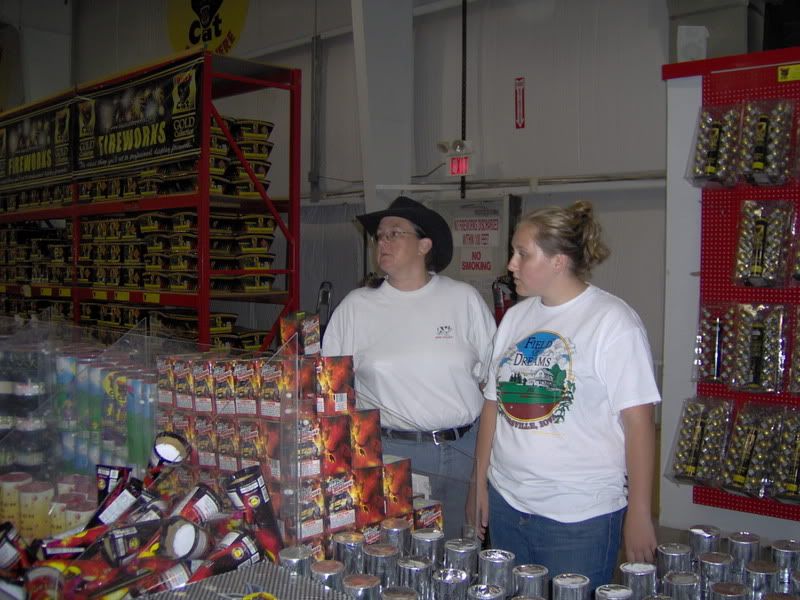 It was definitely kid-in-a-candy-store time at the fireworks warehouse. We picked up a whole lot of mortars & fountains, as well as the usual bunch of firecrackers, bottle rockets, sparklers, Roman candles, etc. etc.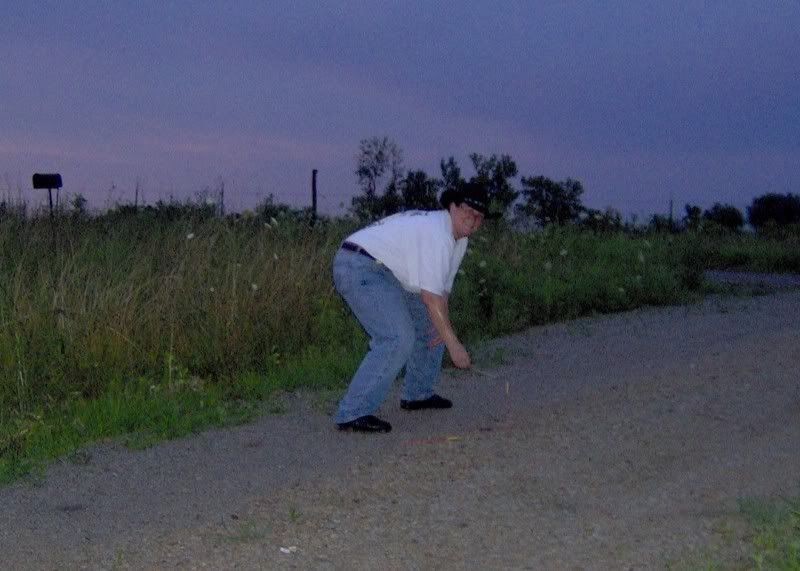 Early evening is when you set off the bottle rockets and noisy-but-not-pretty stuff, saving the big displays for full dark. I got a couple pics before it got too dusky.

We littered the driveway of the dome with smoke bombs and other debris, and a good time was had by all!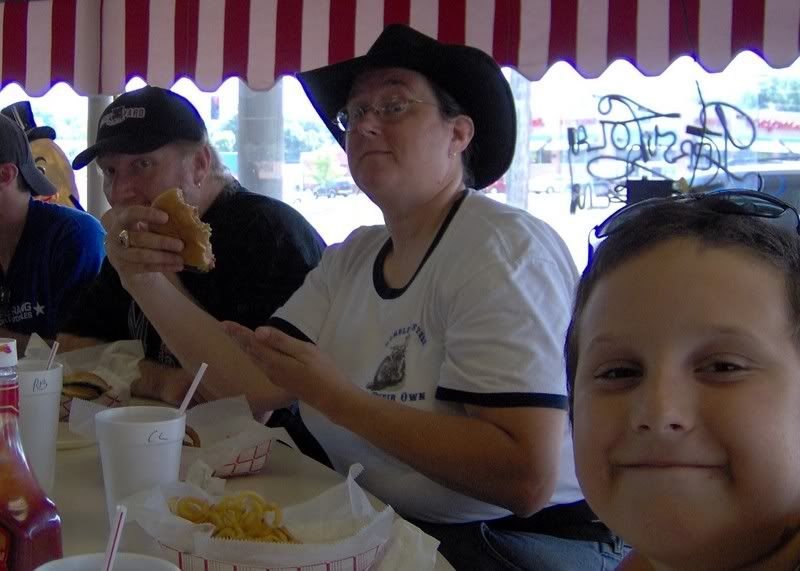 The next day was Big Driving Day. Boo had seen our part of the state before, but had never been down into the lake region, so we did a little touring. First, though, we had to stop at the Wheel Inn in nearby Sedalia for a Guber Burger. (Boo found the writeup on the Web last year, and specifically requested that we make a Wheel Inn run on this visit. The waitress didn't believe her when she said she had come all the way from California for a Guber Burger.)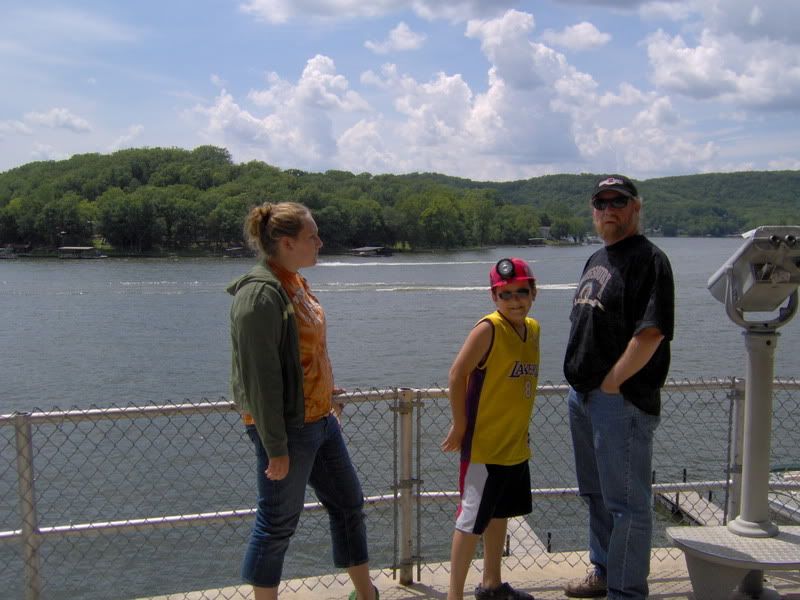 From Sedalia, we headed south to the Lake of the Ozarks, an unbelievably beautiful area. Lots of it is developed for resort use, but there is still plenty of untouched forested shoreline. We headed down to Thunder Mountains State Park...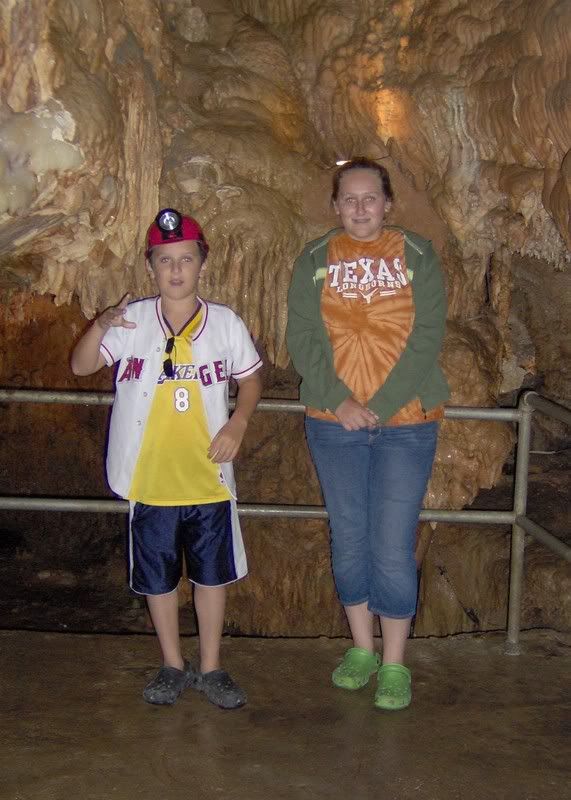 ...and took the cave tour at Bridal Cave. We had been there before, but Boo hadn't; and it was worth a second look anyhow -- it really is a beautiful cave formation, and the tour is quite interesting. It lasts about an hour, which is long enough to not feel rushed but short enough that the kids don't get too bored. I recommend it to anyone in the area. Afterwards, we enjoyed a leisurely drive around the lake and headed towards home.

Just to round out Big Driving Day with another food-tourism stop, we ate dinner at LeMaire's, another Sedalia institution. They don't have a website, but they do have the best catfish you've ever had outside of New Orleans.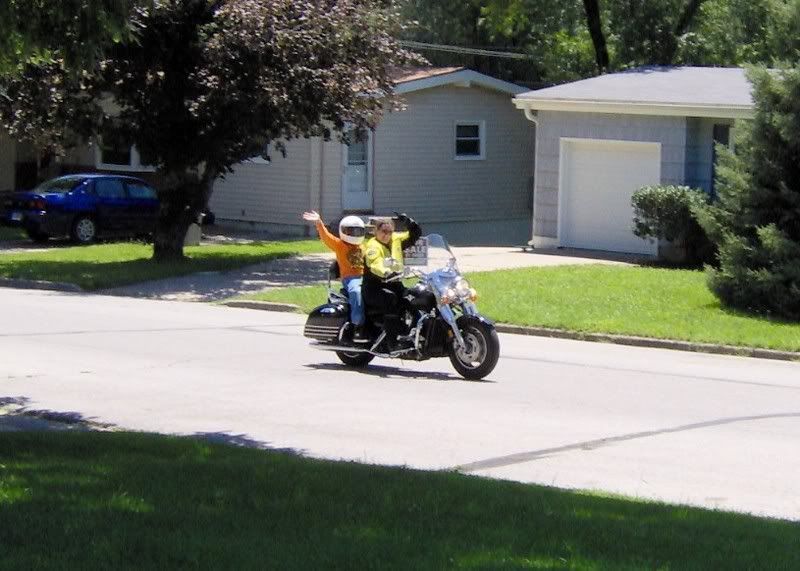 It wouldn't be a proper visit without getting a ride on Auntie Boo's new bike! It's not every kid who has a biker chick for an aunt...